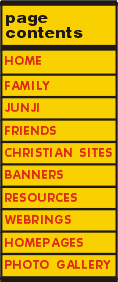 best viewed at
1024 x 768 with





Everyone Needs A Friend
A word of encouragement can make the difference between giving up or going on. In most cases, encouragement comes from a FRIEND. A real friend can even give his life for his friend ("Greater life has no one than this, that he lay down his life for his friends - John 15:13")
We all need a word of encouragement, an endearing smile, a companionable hug and an honest word of appreciation for the good things we're doing.
It's true that having a friend of great value is much better than having many of them who don't even care.
But if we can have lots of these guys who can always show kindness...blessed are we!!!

Why SMG?

First we found out we had common interests. Then we set out on a trip to SANTA MARIA, BULACAN. Several outings followed. During those times, we became closer and that's how we came to call ourselves the SMG (G-stands for "gang")

They are:

Olive (who just married Arnold); Jeannet (married to R-Nhel), Thelma, Sheillane, Rhia, Jovet, Margie, Henrie, Sandy, Monique,and some close friends like Liza, Dothy, et.al. ('haven't heard from Tarry & Tere). I'll add names to the list from time to time...couldn't remember 'em all.

What's new???

...or even the old issues - as long as they're funny and remarkable...to follow...
Meet ET

He's a very special friend...don't ask me why!!!
Who????

We're eight...talk about college...Mariel, Chona, Fritzie, Evenille, Gina, Agnes, Dolly and myself.
Dr. Philip Tan

A very good friend. Sacrificed a lot when my father was still alive.

Dr. Roy Caballero

He's very kind. I've known him for a long time. We haven't seen each other for quite long but when our paths crossed again, he's proven that he's a true Christian. He was also my father's doctor.

Et. Al

Mariel, probably Chona and Evenille, Agnes, Gene, Fritz, Kenneth, etc.
Wen-Mei

Try to approach her...she has a ready smile! I like her a lot not because she's my neighbor at planet but because she's very kind.

Tez

A very organized woman...the VP who turned President when another friend, the President had to quit the choir. Ms. Editor-In-Chief who would always remind her staffwriters of their deadline.

Ate Rose

my ninang...the kindest....

Josie

the "Pastora"

Et. Al.

Smile, Willy, Tony, Rodel, Marissa, Ate Fe
Denmark

Carsten - I like him a lot("thanks for sending me those files for my webpage, did you notice the changes? your job isn't finished yet!)...Soren - Carsten's friend and my friend too

Malaysia

RICK - My very special friend ("how's the used-to-be married but now a bachelor?")

U.S.A.

Frank & Fritz - they're among my closest friends in college. Fritz (my high school and college classmate) is already a doctor ("how are you, guys? what's up with your computer, Frank?")...Ed & Leia - my friends from the choir (keep the mails coming, guys), Kim Fairley - my teacher in flower arrangement (we met her through ICQ)...et. al.....

U.A.E.

Jay - my kapampangan friend in U.A.E.I met him through the webphone. ("Hi, Dr. Yaj!")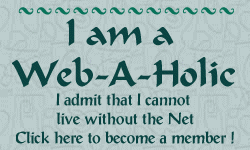 Top | Home | Family | Junji | Christian Sites | Banners | Resources | Webrings | Homepages | Photos | Email